EntrepreneurLAB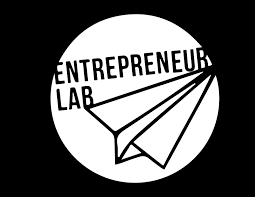 DEADLINE: 10-04-2019
Source: SALTO-YOUTH.net
Image: entrepreneurlabstk.com
This activity will take place in Dolni Lozen, Bulgaria from 14 to 22 May 2019.
"Entrepreneur Lab" is a nine-days long training course that brings together young entrepreneurs, youth workers, trainers from 11 countries creating a diverse group in which we explore the topics of social entrepreneurship and sustainability.
Are you a youth worker / trainer / coach / freelancer / designer starting your career? Are you planning to open your own organization, create your own product or service? Do you want to learn innovative methods of entrepreneurship?
If your answer is YES to any of these questions, you are very welcome to join this training course! The training is for motivated and enthusiastic youth workers who are ready to take an action and ready to create the life they want to live.
In this project you get an opportunity to work on your skills, knowledge and attitudes supporting you to take steps towards growing your own ideas and turning them into reality. We explore qualities such as flexibility, creativity and innovation, and we dive into the spirit of initiative and proactive behavior. You have the chance to learn how to get over your hesitation, self-doubts, how to make decisions and commitment, how to work in a team and how to communicate with your target groups.
We approach design thinking and business planning, with a special regard to its social and environmental aspects. You experiment with creative recycling and body movement as a tool for self-discovery and self-realisation, exploring your working style, values and goals.
This training is for you if:
you want to discover the world of social enterprise with an intention of creating your own project, NGO or sharing this idea among people in your country in proactive way
you want to develop the competences of 'creativity' and 'entrepreneurship' through creative recycling techniques, body movement and other means of self-expression
you want to promote innovation in youth work by implementing new methods in entrepreneurial education
you are willing to experiment and explore, get inspired, learn, play, inquire, reflect and take actions on a spot
Participants´profile:
-you are more than 18 years old
-you are a registered inhabitant of Bulgaria, Hungary, Croatia, Greece, Poland, Czech Republic, Estonia, Italy, Lithuania, Portugal and Spain
-you are able to work in English
-you are highly motivated and willing to actively participate during the whole training
-you are involved in youth work, social enterprise, trainer, coach, teacher, volunteer, etc.
Cosa aspetti? Contattaci se vuoi essere supportato nella compilazione della domanda.
Se volete rimanere sempre informati cliccate sul "Mi Piace" della nostra pagina Facebook "Associazione Bios" o iscrivetevi alla nostra newsletter
coach designer entrepreneurLAB freelence trainer youth worker